Electronics Engineering Double PHD Diploma between National Chiao Tung University
A double PhD diploma program has been developed between the Electronics Engineering PhD Program in Sabancı University, and the Microelectronics and Electrical Engineering Programs in the field of Semiconductor Technology in National Chiao Tung University (NCTU), one of the top-ranked universities in Taiwan. The joint diploma program has recently been approved by the Turkish Higher Education Council (YÖK), on May 6th, 2020. It is the first joint and double PhD degree program at Sabancı University.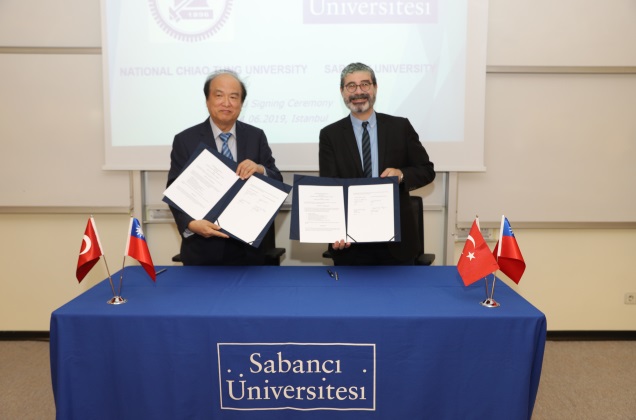 This new program will start accepting students for the 2020-2021 Fall semester and will award graduates a double PhD degree, one from each University.
The program is expected to have a significant contribution to the development of electronics engineering, specifically microelectronics, semiconductor and integrated circuit design and fabrication, by further enhancing the research and innovation skills of both institutions, and by developing highly skilled and knowledgeable graduates for academia and industry.
As part of the dual degree program requirements, the students are expected to study at least two semesters at each University, taking relevant classes and conducting thesis research, and are supervised by a joint thesis committee, formed by faculty members from both Universities. Upon successful completion of the program, students will receive two PhD diplomas, one from each University.
Samples for diplomas from two institutions:

NATIONAL CHIAO TUNG UNIVERSITY (NCTU) is one of the oldest Chinese universities (est. 1896) introduced under the Western education system and is Taiwan's top research university ranked #156 in EE ranking (US News-Best Global Univ.), #69 in THE Asia Rankings, #44 in QS Asia Ranking and #227 in QS World Ranking. NCTU is located in Hsinchu Science Park, Taiwan's "Silicon Valley", wherein two thirds of the CEOs and managers are NCTU graduates. With its location, NCTU offers many opportunities for internship and collaboration with high-tech companies. There are 700+ teaching faculty members, 300+ research staff and 14,700+ students (of which about 5,600 are undergraduates and 9,100 are graduates). Many courses are taught in English and more than 10% of students are international.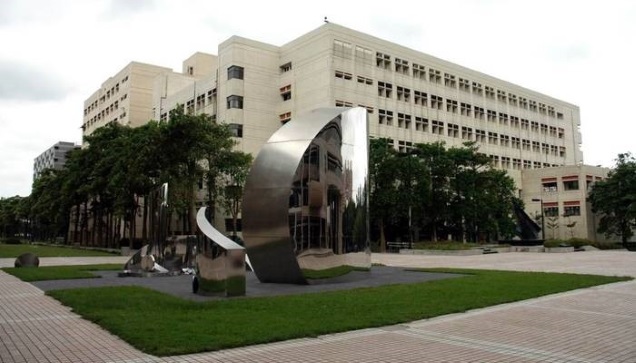 It is composed of 12 colleges that offer UG & PG programs in Engineering, EE, Semiconductor Technology, CS, BIO, Photonics, Internet-of-Things (IoT), bio-inspired information and communication technology (BIO-ICT), biomedical technologies, AI & green energy, and intelligent hospitals. NCTU's pioneering laboratories have fostered an entire ecosystem for the semiconductor industry in Taiwan, leading to the establishment of renowned companies such as TSMC, MediaTek and UMC.
Contacts:
Sinem Aydın (sinem.aydin@sabanciuniv.edu), Faculty of Engineering and Natural Sciences
Gülin Karahüseyinoğlu (g.karahuseyinoglu@sabanciuniv.edu) International Relations Office